Madelyn Keane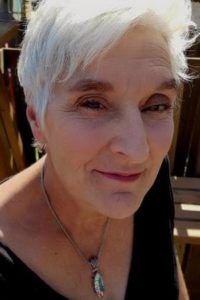 Madelyn is a Life Coach with
Core Alignment Specialist
Training, equipped with Emotional Wisdom Training and Neuro Linguistic Coaching.
She is also an Access Consciousness Bars Practitioner. With gratitude Madelyn recognizes the awakening that Core Alignment and Access Consciousness brings and the possibilities that she herself explores as her clients move into awareness and acceptance.
At the Britannia Bodywork and Wellness Centre she enjoys being at the hub of all activities, including receiving information, and giving direction and structure to provide steady flow and movement to this busy organization.
Theatre has played a major role in her life and has added many memorable and wonderful adventures that support her in seeing what more is possible from a position of creating.
Madelyn has experienced the "WOW" that is possible in her life.
What else is possible?
"Within our busy lives, let's create opportunities to work together in awakening the spirit of adventure.
Are you ready to connect through an intentional conversation?"
– Madelyn